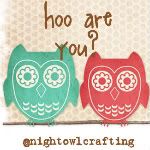 1, What are some of your favorite summer activities?
Enjoying a tasty BBQ, visiting the beach, spending time with family and friends, attending Summer themed church events.
2. What is your favorite flower?

Its difficult to pick a favorite, I think so many flowers are pretty. So I'll just say if I had to choose a flower to enjoy for the day it would be a Gerbera Daisy. Its raining outside today, so seeing a bright and cheerful Gerbera Daisy would totally make my day!
3. What is your favorite meal of the day?

At first I thought lunch because of its simplicity, but honestly it depends on a host of factors. If I am able to make dinner in a quiet and peaceful environment, I'd say dinner. If DH is cooking the food, I'd say breakfast. DH makes great breakfast food. He should seriously open an breakfast only kind of restaurant!
4. How much time do you spend on the computer each day?
1-3. Depends on the day.
5. Do you have any pets?
Uh, no. My life is crazy enough as it is, lol.
Belle
simply . living . life